IT BOILS DOWN TO PERSONAL PREFERENCE
What is the best time to go on safari
This is the most asked question for any game lodge and honestly there is no such thing as the best time. Most animals are around the whole year and it boils down to personal preference.
It also depends how the rest of your travel itinerary looks like, South Africa is a large country with different climates and temperatures therefore this article concentrate on safaris around the Kruger National Park where we are located. The whole year around there is plenty animal activity and a lot depends on personal taste.
Some guests love to combine their safari with other cities like Cape Town in South Africa and that is not always a guarantee for good weather on both stays.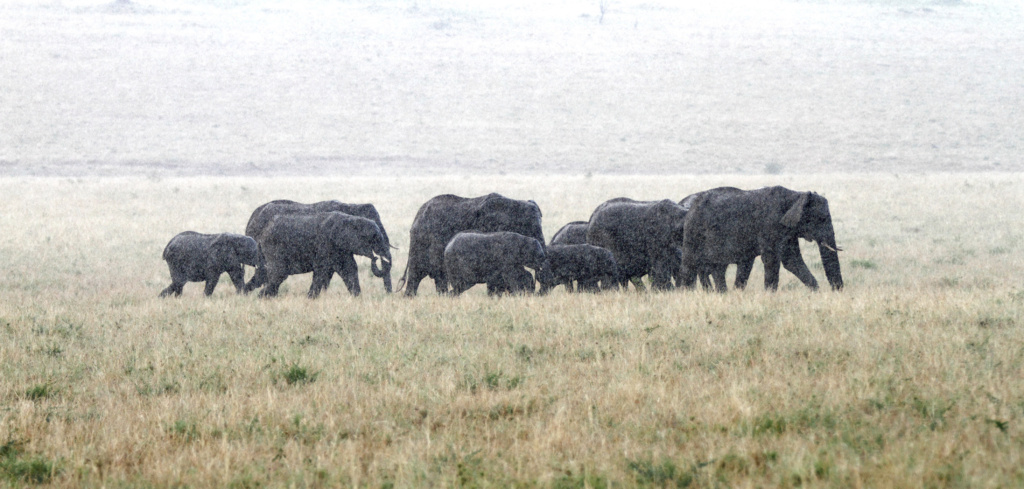 Although lots of guests prefer to escape the winter in the Northern hemisphere and come to Africa for sunshine during our summer the best time for observing our wildlife the winter-season.
The bush veld is open, the grass is low and because it is dry the animals will migrate towards the waterholes and non-perennial rivers. The waterhole in front of our lodge and on other places become a hive of activity and from our deck you are first row seated to enjoy the action. However the days are pleasant and warm, the early mornings and late afternoons can get chilly so we advise you to pack something warm for going on the game drives. For our morning drives we provide you with a warm water bottle and a blanket to keep warm and nothing feels more satisfactory to start warming yourself in the early morning sunshine.
During our coffee stop our guide and tracker will serve you a hot cup of coffee, tea or hot chocolate with some home made rusks and cookies while nature is waking up, believe me life does not get much better then this!
Leaving for the afternoon drive is usually when it is still warm, during our drink stop at sunset we serve you a selection of wines, gin and tonic, beers or whatever your preference might be. After sunset it cools down again and upon your return all fireplaces are lit, both in the general area as well as in your room if you prefer.
The nights are cool and after diner you are welcome around the campfire for an after diner drink, either in the bush after a bush diner or in our unique round sit Boma with view on our waterhole at the lodge experiencing the bush sounds and views with our sound safari and thermal video binoculars.
AVERAGE WEATHER KLASERIE PER MONTH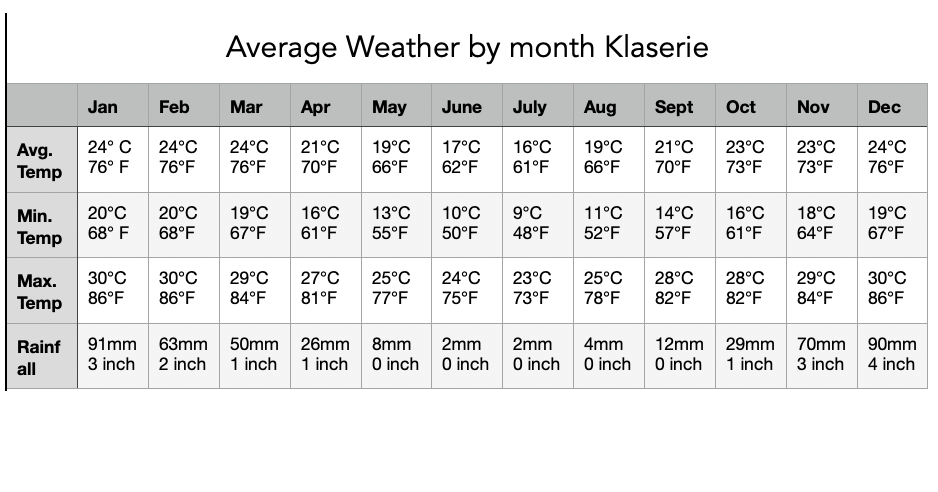 For planning your trip to South Africa we included the Cape Town weather statistics.

social media
The Latest from Instagram